How To Place a "Back" Bet
The exact opposite of a lay bet is the most common bet - the back bet. You bet on a team or a horse because you want them to win.
So if you place a back bet on Bayern Munich against Borussia Dortmund you win your bet if Bayern Munich wins. Otherwise you lose your back bet.
How to place a back bet with William Hill? Take a look at the following picture: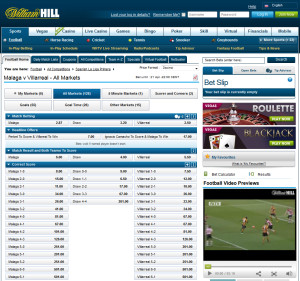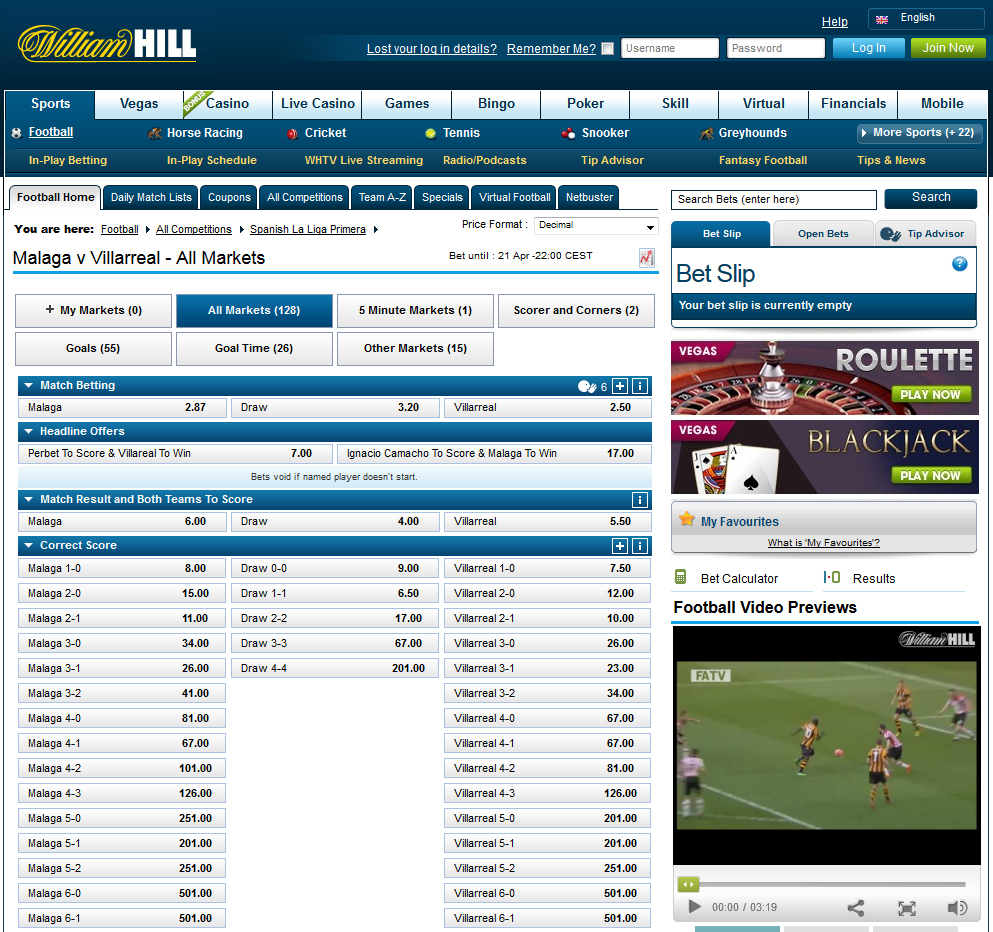 .
.
.
.
.
.
.
.
.
.
.
.
.
.
.
As you can see there are many different markets you can bet on. We will concentrate on the 3-way win market. 3-way means there are three outcomes: Win Malaga, Draw and Win Villarreal.
We place a back bet on Malaga because we think they can win. So you have to click the Button "Malaga 2.87". The number 2.87 is the decimal odd for Malaga. If we bet £100 on Malaga we win £187 if Malaga wins. Otherwise we lose £100:
.
.
.
.
.
.
.
.
.
.
.
.
.
.
.
.
That's it. We placed a back bet on Malaga. Placing bets is the easiest part of sports betting. The hard parts are picking the right matches, good money management and patience.
William Hill are offering a 100% first deposit bonus. So if you want to place bets with William Hill, please click the banner below:
The following two tabs change content below.
I am a passionate sports betting fan and a sportsman. My sports betting experience started in August 2011 and i created this website to share my knowledge with you. My aim is to help you taking your betting activity to the next level to make good money in this exciting business of sports betting.