What is an Each Way Bet?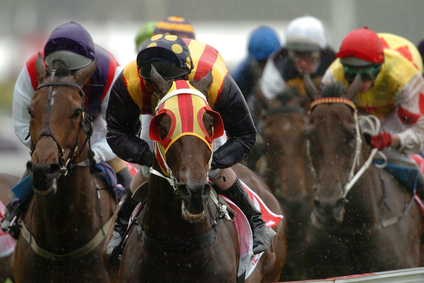 An each way bet is a bet provided by the bookmakers - mainly for horse racing. It is made up of two different bets; a win bet and a place bet.

What you need to understand about each way bets is that if you want to place an each way bet, this shows that you are placing it in two equal sized bets. The first one is on the horse winning the race while the second one is on the horse finishing the race in the places. The number of places will be determined by the number of runners that are running a certain race. For instance, an each way bet will pay out when a horse finishes in the first or second place in a certain race of 6 horses. If a horse finishes in the top four places in a certain race of 16 or more, then the each way bet will also payout. Therefore, the payout of a certain place is usually a quarter of the odds for a win.
The odds paid on the part of the place of the bet are normally a fraction of the win odds commonly 1/2. 1/3, ¼, or 1/5. The trade off which is a greater chance of making your bet in trade to get less payoff for doing so. For instance, the each way bet explained in the football terms is very common across a tournament or league format where places can be easily detected. Such include the positions where clubs have finished in a domestic league table or the finalists in a certain competition. That is, the winners and the runners up of a tournament. An each way bet is available in other outright bet markets like the top goal-scorer market.
Example of an Each Way Bet
If we have a strong believe that Liverpool will either win or likely finish high up in the English Premier League, then we can use an each way bet and assure a profit. If we take the Liverpool odds in winning the Premier League at 12.0, the we will discover that with bookmakers offering 1/3 odds on 1-2 finish, then we can assure a profit with an each way bet offering Liverpool finish first or second in the League.
Advantages and When Precisely to Use an Each Way Bet
When you are not keen about the favorite. It is not very common that each way bet odds of favorite are 2.0 or more.

If you are not sure of your selection in winning the competition but more confident and reasonably guaranteed that the selection will finish well in a certain competition or high up in the places or league.

If you are interested in dark horse or a side that have an outside opportunity in a competition, that is, a selection at longer odds. This is the longer odds that will make the odds for the place bet most especially high or inviting.
An each way bet is better used when the each way bet odds are the same to or more than 2.0. Then the odds will be high enough to break even or give a total profit by covering the win bet and the place bet or better sill stake for the complete each way bet.
In case the each way bet odds are less than 2.0, it is suggested to back the win instead of selecting an each way bet. This each way bet would assure a complete loss or would only reduce the potential losses more than the assurance of making any kind of profit.
So each way bets can be good additions to your back or lay bets but you have to carefully choose bets which deliver value even when pacing an each way bet.
You don't know how to find value bets? Don't worry:
Our comprehensive Betting School will answer all your questions!
The following two tabs change content below.
I am a passionate sports betting fan and a sportsman. My sports betting experience started in August 2011 and i created this website to share my knowledge with you. My aim is to help you taking your betting activity to the next level to make good money in this exciting business of sports betting.